Pilates history
After decades as a form of exercise for the elite, Pilates has now become a form of exercise that suits all types of people regardless of previous training experience. What is the fascinating history of Pilates?
Joseph Hubertus Pilates was born in Germany in 1880. He was a very sick child and suffered from asthma, rheumatic fever and the English flu. He became interested in anatomy and learned all the parts of the body.
Joseph's own quotes:
"I learned every page, every part of the body. I would move each part as I memorized it".
In 1912 Joseph went to England where he worked as a self defense instructor for detectives at Scotland Yard. At the outbreak of World War I, he was interned as an "enemy alien" along with other German citizens. During his internment he refined his methods and trained other inmates in his system of training. He rigged springs to hospital beds, allowing bedridden patients to exercise with resistance, an innovation that later led to his Pilates apparatus. An influenza epidemic broke out in England in 1918 and killed thousands of people. It can be noted that none of Joseph's patients died. Joseph claimed that this testified to the effectiveness of his system.
After his release he returned to Germany where his training methods took hold in dance. Rudolf von Laban developed the dance form used today. Hanya Holm adopted many of Joseph's exercises for their modern dances and they are still part of the "Holm Technique." German officials requested that Joseph teach their training methods to the army. The thought of what he thought of the political orientation made him choose to leave Germany for good.
In 1926, Joseph emigrated to the United States. During the trip, he met Clara, a preschool teacher who suffered from rheumatoid arthritis. Joseph trained her throughout the journey and it all led to love and later marriage. Joe and Clara opened a gym in New York which was in the same premises as the New York City Ballet. In the early 1960s, Joseph and Clara had many of New York's dancers among their clients. George Balanchine, vid New York City Ballet, studied Joseph's methods and invited Pilates to give lessons to his young ballerinas. "Pilates" spread and became popular even outside of New York. The New York Herald Tribune noted in a 1964 article that, "Dance classes around the United States warmed up young students daily with Pilates exercises.
Several of Joseph and Clara's students opened their own studios and thus carried Pilates on. Joe continued to train his patients until 1967, when at the age of 87 he passed away. It is alleged that there was a fire in the studio where he tried to save all the equipment and fell through the floor, which later caused his death. Clara continued to instruct until her death in 1977.
In the 1970s, many of Hollywood's celebrities discovered Pilates training methods via Ron Fletcher studio in Beverly Hills.
In the late 1980s, the media began to pay attention to Pilates. The training form gained a new foothold in the public. Joseph once said that "I am fifty years ahead of my time" He didn't know how right he was.

Today, several million worldwide practice Pilates, and the number continues to grow.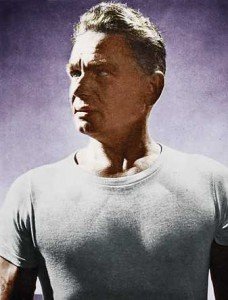 Classic Pilates
Classical Pilates is defined as the science and art of coordinating body and mind to achieve total fitness. You use your own body as well as the resistance of springs to perform a series of movements that are linked together in an efficient transition, which is adapted to your needs. 
Classic Pilates Malmö
Norregatan 8, 211 27 Malmö
Telefon: 040-13 61 14
Mobil: +46(0)73 560 30 14
Email info@classicpilates.se
Opening times
MÅN-TORS    kl.08.30 – 19.30
FREDAGAR     kl. 08.00 – 14.00
LÖRDAGAR    kl. 09.00 – 12.00
Sunday closed
Find us on Google Map
"I have been diagnosed with disc herniation in the lower back. I was recommended surgery but my Physiotherapist suggested Pilates to build strength in my core to avoid surgery. Ever since, I have been hooked on Pilates as I have seen a huge difference in my body awareness, range of movement and being able to activate my core to protect my back."
"I have lived with chronic inflammation and joint pain for many years. The training offered at Classic Pilates Malmö has been an important part in becoming free from both pain and medications."
Träna pilates i malmö
Classic pilates